"All of us are called to be "new evangelists" who transform by our words and..."
– Archbishop Robert J. Carlson (St. Louis)
"We do not believe in ourselves until someone reveals that deep inside us..."
– e.e. cummings
Love.
How incredible is a love that is greater than anything you could ever hope for? It surprises you, it thrills you, it drives you, and it strengthens you. It outlives death. It's the reason to live. It's everything, it's all there is. And it's big. It's unending,  unknowable, permeating, perfect, and it's for you and me. Amazing Love.
"We should make haste to find the Lord. To find the light that leads to grace and..."
– Archbishop Samuel J. Aquila (Denver)
"Dear young friends, Christ does not distance you from the world. He sends you..."
– Pope Benedict XVI (via catholicgeek)
Lucy: This is our last time here, isn't it?
Aslan: Yes. You have grown up, my dear one.
Lucy: Will you visit us in our world?
Aslan: I shall be watching you always.
Lucy: How?
Aslan: In your world, I have another name. You must learn to know me by it. That was the very reason you were brought to Narnia. That by knowing me here for a little, you may know me better there.
Lucy: Will we meet again?
Aslan: Yes, dear one. One day.
3 tags
"Imagine yourself as a living house. God comes in to rebuild that house. At..."
– C.S. Lewis 
Patronness of the Americas
Hail, Mary, Visual Evangelizer! Teach us how to communicate like you! WHY SUCH CONVERSIONS? It is a message in viva voce and in glyph. The Aztecs were a culture of the image and relied upon memory and images to pass on their knowledge. The two-dimensional gold designs over her tunic don't follow the folds of the tunic and resemble glyphs in old Indian codices. Clouds: something...
"(D)eep down inside, cradled in the soul, where no one but the One who counts can..."
– Cardinal Timothy Dolan (New York)
2 tags
Every Little Prison- Matt Maher
From wanting to be loved  From wanting to be praised by all From needing to be first, From finding all my worth in this world. From wanting to be seen From constant worrying about myself. Deliver me.
"The God we meet in Jesus Christ is not like a boy pulling the wings off flies...."
– Bishop Anthony Fischer (Parramatta) 
"The more we know Christ, the more we want to talk about him. The more we speak..."
– Pope Benedict XVI (in his message for WYD 2013)
"The world needs to know that the love of God is concrete. It's not just an idea...."
– Bishop Daniel E. Flores (Brownsville)
"Our job is to love people. When it hurts. When it's awkward. When it's uncool..."
– Jamie Tworkowksi
we become what we receive
allbeautifulyouaremydarling: "He invented the Eucharist…to descend onto our lips and into our hearts, to bridge all the distance between Himself and us…the oneness of love…He could bring about this oneness only by changing us into Himself." — I'm dying.  I Believe in Love is blowing my mind.   He longs so greatly to be one with us.  He desires us.  He wants to be so one with us that He is...
1 tag
5 tags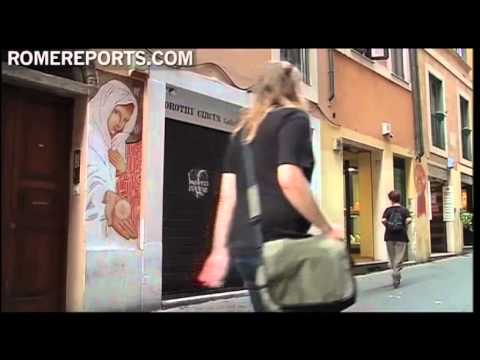 "Mary lived in a tumultuous time of human history. Religious freedom was..."
– Archbishop Robert J. Carlson (St. Louis)
"But my sin was this: that I looked for pleasure, beauty, and truth — not in Him,..."
– St. Augustine
1 tag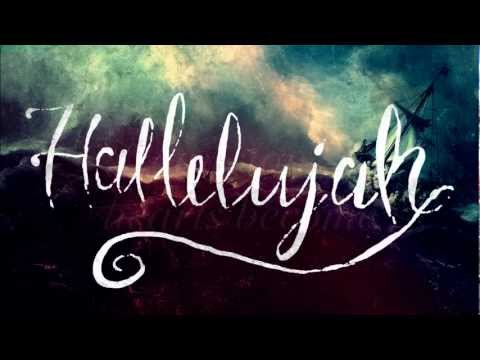 "You act because you believe, and because of this others will come to know Him..."
– Bishop Robert W. Finn (Kansas City)
sunshinescattered: God. I give all of this to you. I trust in your timing. 
"Christians are supposed to be the happiest people alive, to be full of spiritual..."
– Anthony Fischer (Parramatta)
8 tags
Dear One Direction:
Dear 1D: Tonight let's get some… WHAT? What is it that you want to get? What kind of pics don't need to leave your phone, or memories that you're going to make tonight? HMM?  Oh, are you embarrassed now? Are you embarrassed that you aren't actually the model of chivalry and gentleman-liness that some of us mistakenly thought you represented?? Yeah, I am too. For you....
"Man can only be happy being truly man. Imitate Jesus without fear! Live and give..."
– Pope Benedict XVI
"You're exhausted in the faith because you're looking at you. The more you look..."
– Matt Chandler